Ready to meet, chat and learn
With a webcam and built-in microphone at the top of the screen, the monitor delivers enhanced convenience. Join a video conference, take an online class or attend a virtual event without the need to connect any external device and enjoy a clean, simple and efficient experience.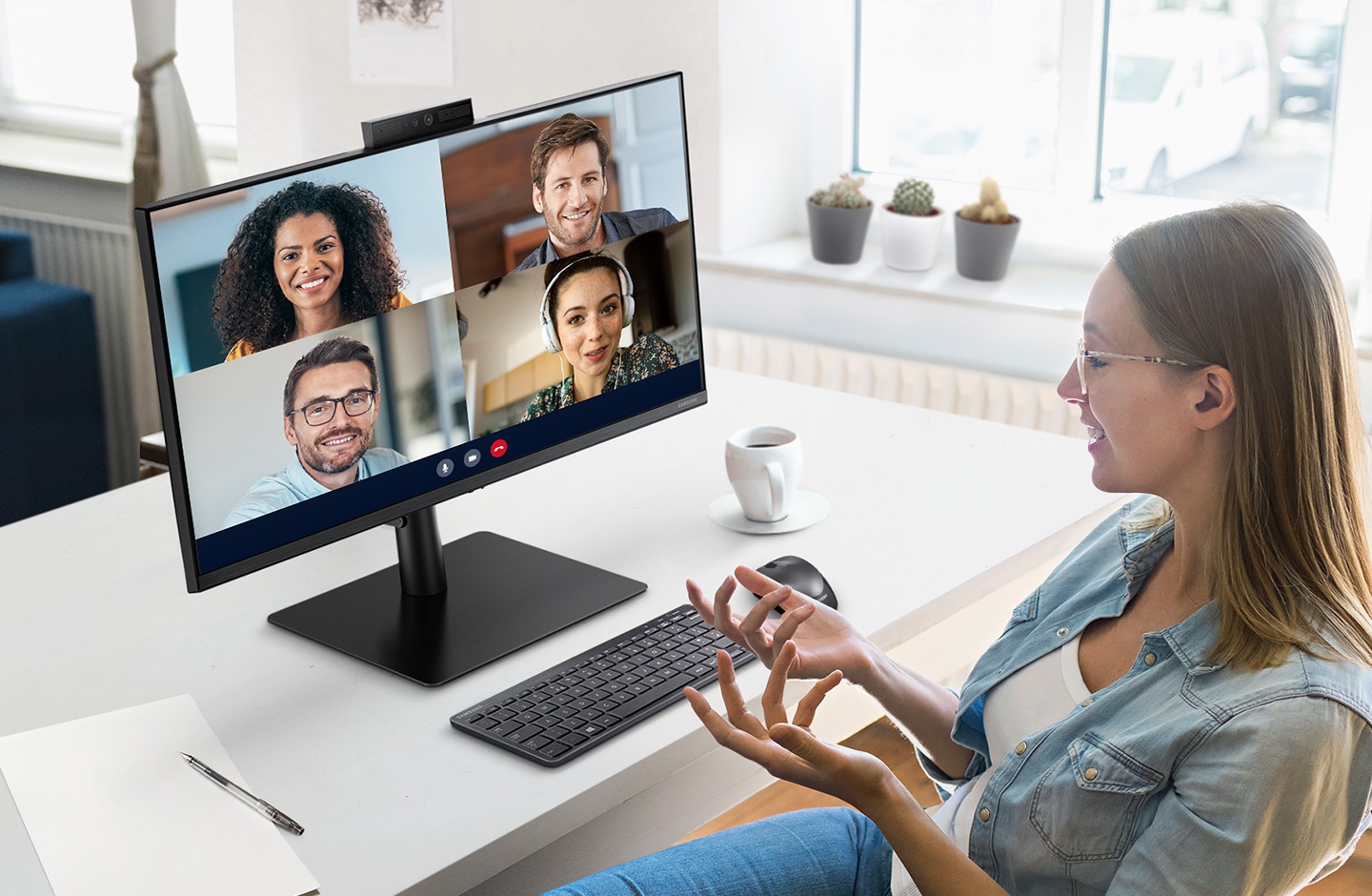 Webcam when you need it
Built-in webcam
When the webcam isn't needed, simply push it down into the monitor to hide it. This smart design offers enhanced security and maintains the sleek look of the monitor, while being easily available with a simple push up as soon as you need it when connecting on a project or hosting a virtual lecture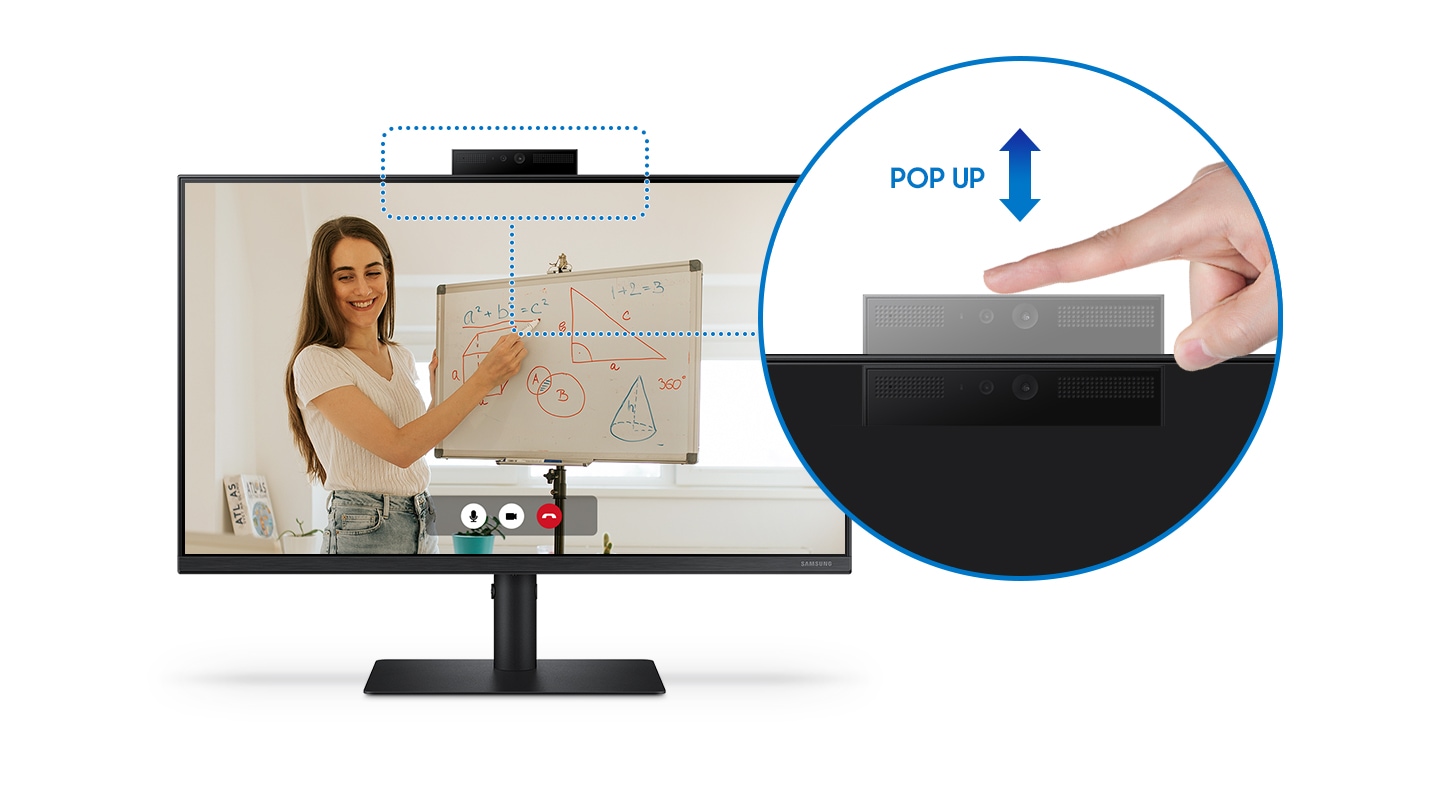 Instant Windows login
Windows Hello
Log in immediately with the integrated facial recognition solution that uses biometric sensors via the monitor camera without the need to type a password. You can sign into any Windows 10 device, app or website, providing enhanced security and efficiency in just a few seconds.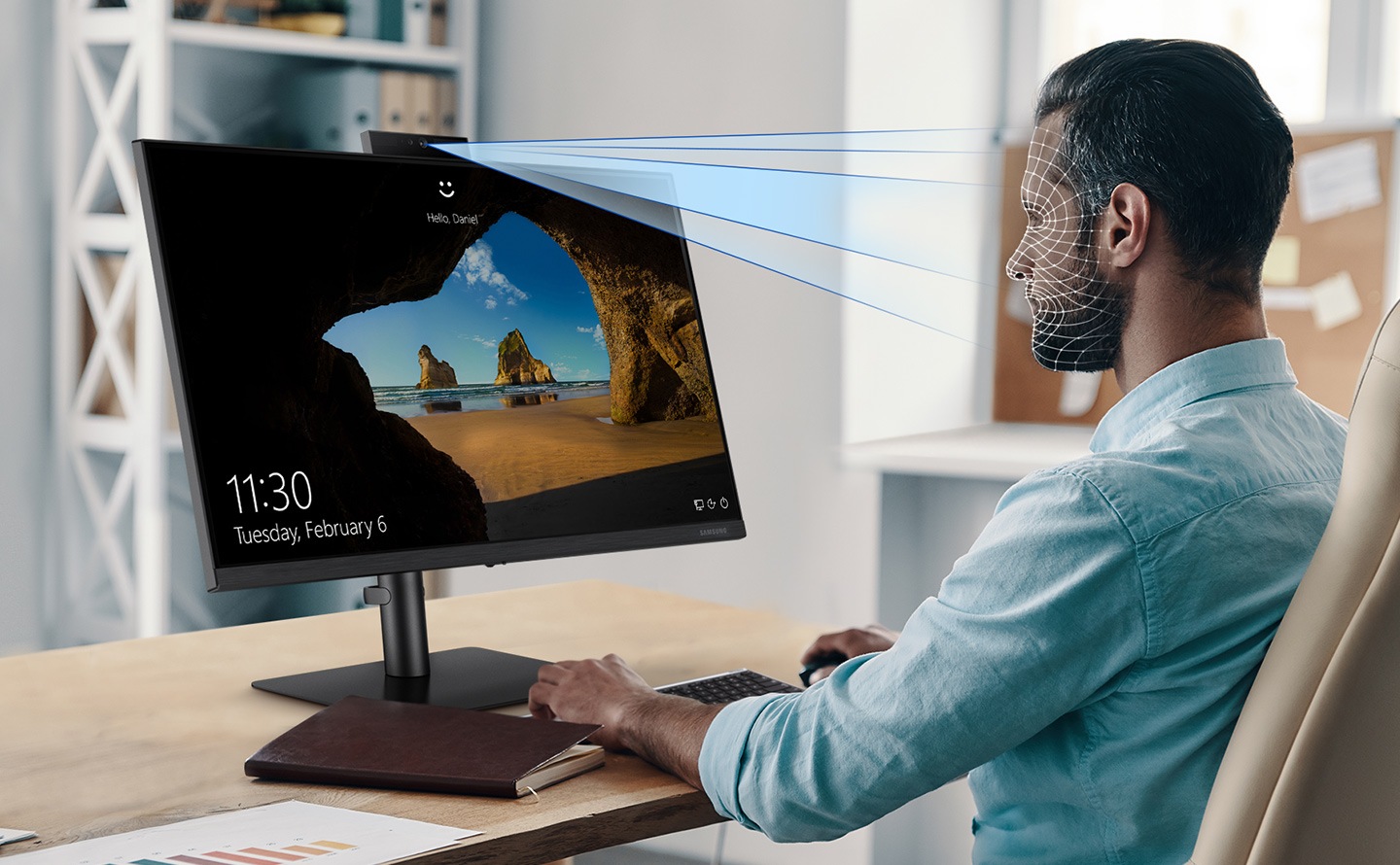 Built-in sound, better space
Built-in speaker
Work, learn and play without the need for additional peripherals. With built-in speakers, you can free up desk space by minimizing the connections needed for a more efficient working environment, while ensuring you can listen to any content with ease.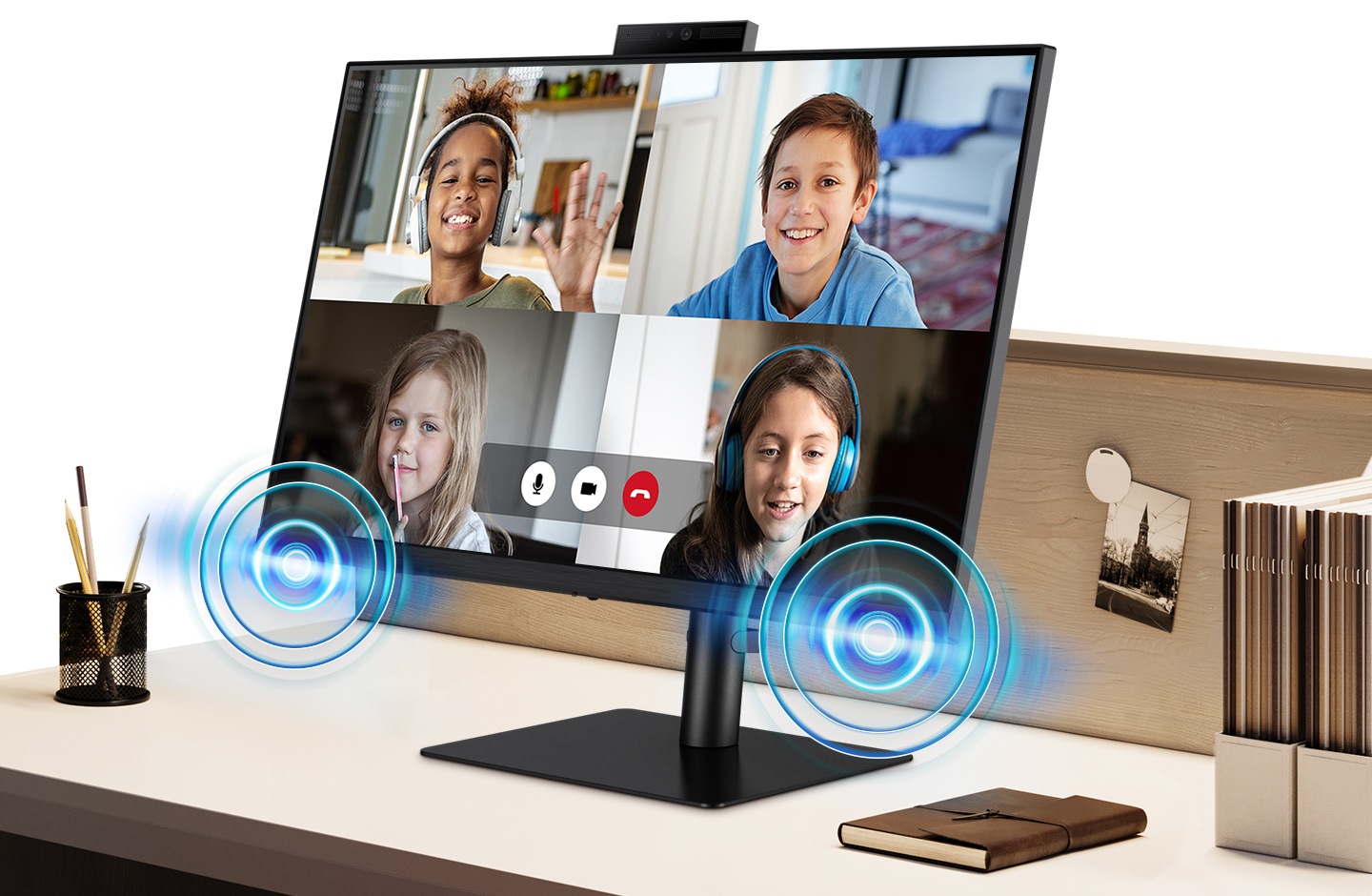 See from almost any angle
IPS panel
Sit anywhere and have a full technicolor experience. The IPS panel preserves color vividness and clarity across every inch of the screen. Even on a display this wide, tones and shades look accurate from most angle, with no color washing.
Convenient connectivity
USB hub
The USB hub is the solution for the lack of ports on your laptop or other devices and allows you to keep focused on the task at hand. With multiple connectivity options (1xD-sub, 1xDP, 1x HDMI, 2xUSB Hub), you can stay connected to any compatible device with enhanced convenience.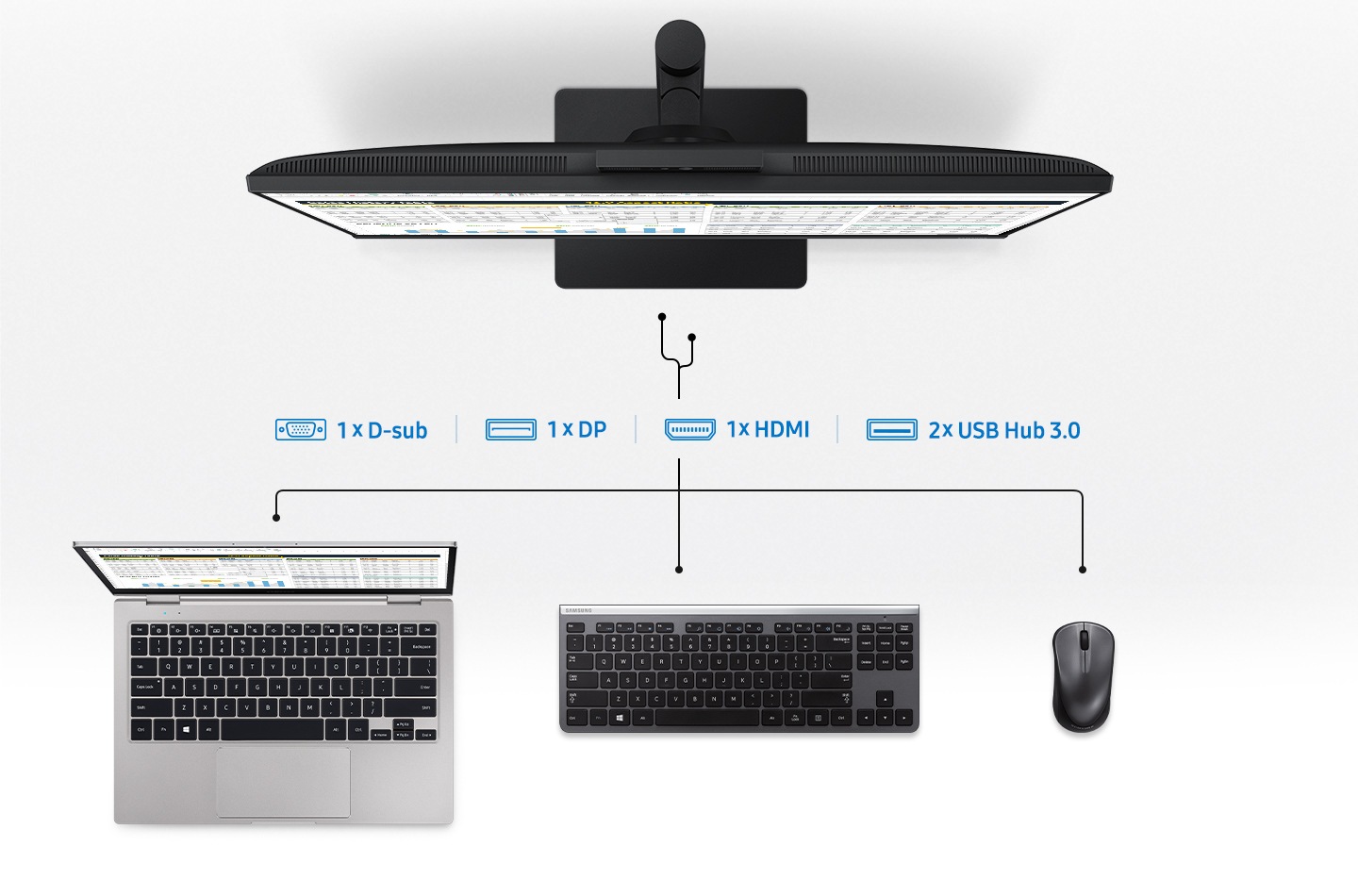 Customised comfort
Ergonomic design
Find the most comfortable position for your monitor. Pivot it from portrait to landscape and adjust until it's at your selected height. Tilt and swivel until your view's just right. With a sleek look and VESA-compatibility for easy installation, this monitor blends seamlessly into any environment.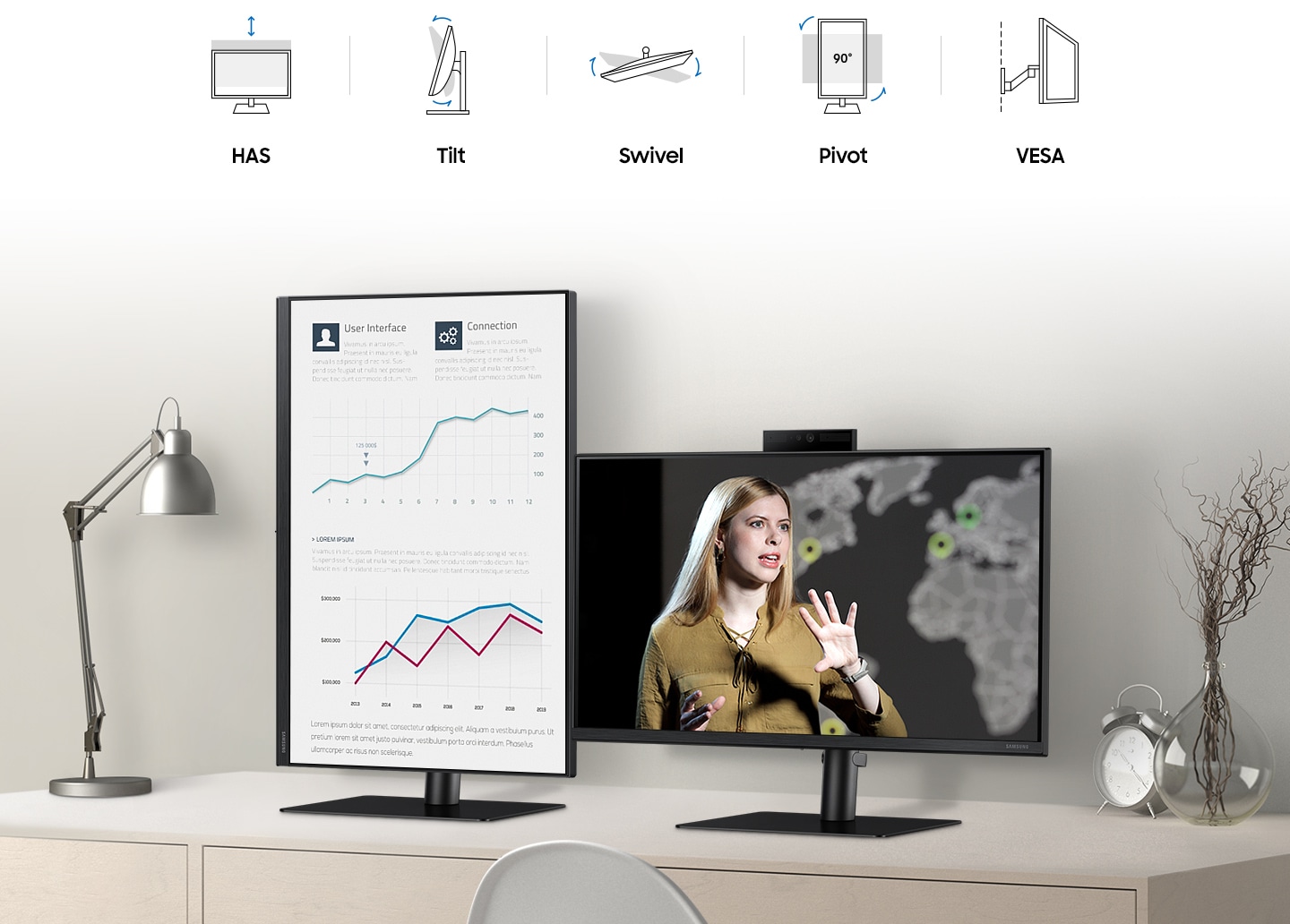 Super smooth gameplay
AMD FreeSync
Superfluid entertainment experience. AMD FreeSync keeps your monitor and graphics card refresh rate in sync to reduce image tearing. Even fast scenes look seamless and smooth.