Integrated backup and recovery capabilities for unmatched business continuity 
• Integrated backup and recovery capabilities, providing unmatched business continuity where point-security solutions fail 
• Streamlined single-click remediation and recovery 
• Complete, integrated protection across the NIST security framework — Identify, Protect, Detect, Respond, and Recover — all from a single solution.

Complete cyber protection solution – designed for MSPs – in a single agent 
• Quickly and easily launch new services using a single Acronis agent and console — to deploy, manage and scale 
• Easily scale across multiple clients while preserving healthy margins and minimizing OpEx — no need for a large team of highly skilled people to operate 
• Partner with a vendor focused on your success and enablement — not competing with you for business.
Optimized attack prioritization and analysis for rapid response
• Streamline investigations with prioritization of potential incidents and reduced alert fatigue 
• Unlock minutes-not-hours analysis at scale, with automated correlation and AI-based guided attack interpretations 
• Increase visibility across MITRE ATT&CK® to rapidly grasp attack analysis and impact, including how an attack got in, what harm it caused, and how it potentially spread.

Unmatched business continuity with a single-click response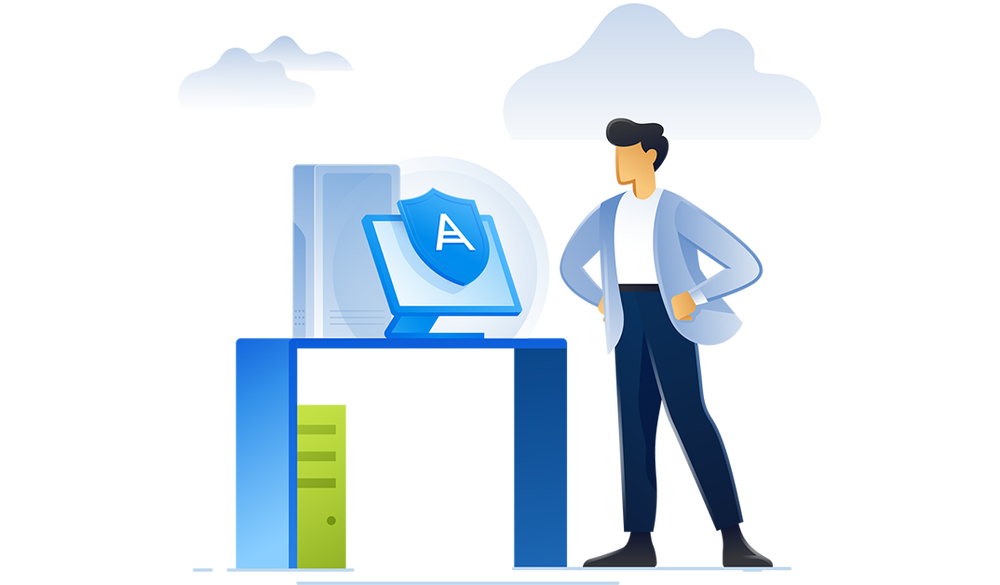 Remediate

by network isolating endpoints, killing malicious processes, quartering threats, and rolling back attack changes.

Investigate further

using remote connections and forensic backups

Prevent future attacks

by blocking analyzed threats from execution and closing open vulnerabilities

Ensure business continuity with integrated recovery

including attack-specific rollback, file- or image-level recovery, and disaster recovery
Identify

You need to know what you have to fully protect it, and investigate into it. Our platform includes both inventory and data classification tools to better understand attack surfaces.

Protect

Close security vulnerabilities using our threat intelligence feed, forensic insights, and natively integrated tools across the broader Acronis platform like data protection maps,

patch management

, blocking analyzed attacks, and policy management.

Detect

Continuous monitoring for security related events using automated behavioral- and signature-based engines, URL filtering, an emerging threat intelligence feed, event correlation and MITRE ATT&CK®.

Respond

Investigate suspicious activities and conduct follow-up audits using a secure, remote connection into workloads or reviewing automatically saved forensic data in backups. Then, remediate via isolation, killing processes, quarantining, and attack-specific rollbacks.

Recover

Ensure systems, endpoint data and the client business are up and running using our fully integrated, market-leading backup and disaster recovery products and solutions.